6 Factors of a good invoice system
Written by The editorial team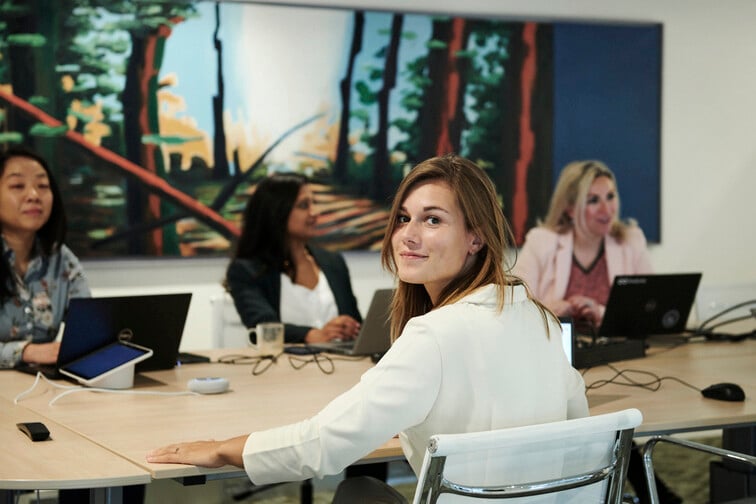 Many CFOs we meet tell us about the extensive manual work with invoices: They often have to split an invoice into 20, 30, or even a hundred lines, while also allocating these lines to the correct cost location. This is time-consuming, and there are other more important tasks they would rather prioritise.
Did you know that it's entirely possible for your company to receive, allocate, and approve an invoice without anyone physically handling it?
The solution is a smart and automated invoice system.
Invoice Handling - A Long Process
Invoice approval is a crucial process in invoice management. It consists of multiple steps that ensure accurate and efficient handling of invoice data. First, the invoice is received and might be scanned for digital processing. The invoice is then interpreted using OCR technology to identify the correct cost location. After this, the invoice is internally distributed to relevant parties. The invoice then needs approval from the orderer or the appropriate cost location. Finally, the invoice is posted in the accounting system. Can any of this be simplified?
6 Factors of a Good Invoice System
What characterises the best solutions for receiving and approving invoices and travel expenses?
We believe the following factors are essential for a smooth workflow:
Automatic posting to cost center, project, and account number
The ability to use mobile and tablet for approval
A common system to handle invoices and other vouchers like travel expenses
Reminder for invoice due dates
The possibility to set up automatic rules for approval flow
Overview and control with a digital archive
These characteristics represent processes that minimize work and frustration, backed by smart functionality that automates tasks. Apps for approval and scanning increase flexibility for your colleagues. At the same time, important control considerations are upheld, such as at least two people needing to approve and verify an invoice. The benefit for the company is clear: More secure, simpler, and faster invoice handling.
Broad value
All companies can benefit from automation, and there are services that cater to all sizes and needs. Companies with these characteristics can save especially much time by automating invoice approval with Compello:
Companies with complicated projects involving many suppliers and subcontractors. An invoice is often distributed over many lines, and in the worst case up to a hundred, where perhaps all lines are accounted for differently. The more manual it gets, the more labor-intensive it becomes, and more input errors can occur. Probably, the task isn't particularly rewarding for those performing it either.
Companies processing a large number of item invoices. Compello supports both header and line matching against goods receipt.
We help you simplify the process.
Schedule a on-committal demo with one of our advisors today.