As an athlete I've had too many coaches to keep count. While my focus has always been table tennis, I also dabled in basketball, chess, american football, lacrosse, pool and boxing. Sports and coaches has in many ways shaped my life. I believe that playing sports and competing made me the person I am today. I was chatting with my former table tennis teammates in connection to writing a previous post and one of them said " The importance of having people believe in you is extremely important. Our coach was really passionate about us. Today as a 32 year old man I realize table tennis has provided good skills and a discipline and purposfulness and to set a high bar. It's so important to participate in sports as a child to get the gear you up for adult life.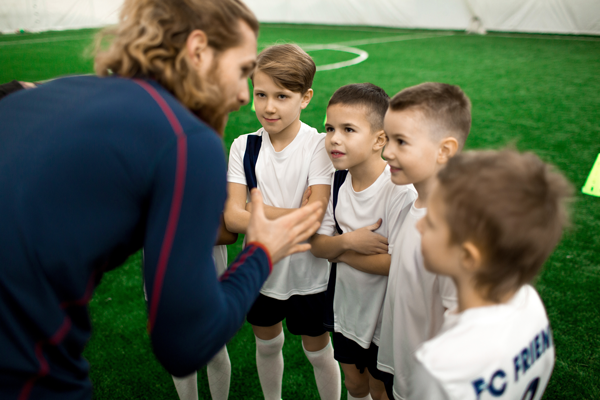 The comment floored me and is why I wanted to share it. And I whole-heartedly agree that my coaches prepared me for all types of challenges in my life. So what is a coach to me? A coach is someone who can look at my performance and see what specific actions I can taket that can potentially increase my performance.
Being born with cerebral palsy my first coach that I can remember was a physiotherapist. I would visit them regularly and they would have me pick up marbles with my right hand, stretch, baking and I remember simulating swinging my arms while walking. This is what most people do naturally and give little thought to. Therefore they had me practice in the hopes it would get engrained in me.
They also provided me with other support devices for my right hand and foot. I bring these up because not all coaching works! I hated those attraptions and thought they made me feel uncomfortable and weird. So I never wore them past the age of eight or nine.
Through reading the book "Becoming Kareem" which is a biography of Kareem Abdul Jabbar I expanded my view of what a coach is. There he describes how anyone can be your coach regardless if you know them or not or if they are dead or alive. It was just about shifting my perspective. But the most important thing is that everone should look to find a coach. They push you outside you comfort zone, they believe in you even when you don't belive in yourself, and they can remove what's in the way of your next elevation in performance.
If it hadn't have been for Philip Sangchin, I wouldn't play para table tennis today, let alone table tennis in general. I would not have won broze and silver in the British National Champiopnships without his coaching.
Had it not been for Anders Hjälmered, I would not have won my first international match competing for Sweden. The sweetest vicory I've ever experienced.
Without Martin Abrahamsson and Craig Campbell I wouldn't push myself as hard as I do when I practice with youths more than half my age. Knowing that they believe in my and want to see me succeed makes them a safe space for me to be brutally honest about what I think I need to work on to get better and do what they suggest. It doesn't always work, but when it does it REALLY does!
So to them and to too many I didn't mention by name who have coached me and made me who I am today I want to give you a sincere thanks!
Who is coaching you?
Follow the blog by subscribing to it! Also, look out for #Martintotokyo in our social media and like us on facebook, instagram and linkedin to not miss out on anything!
---
Also read:
---