In the previous blog post the importance of diversity was brought up. What a company or organization can gain from it, and how Compello works with the issue. It got me thinking about the diversity I've encountered and experienced playing table tennis and how the sport has been all the better for it.
I grew up in a southern suburb of Stockholm called Östberga. It was a neighborhood of apartment blocks with a wide variety of cultures co-mingling. My classmates had parents from all over the place. Sweden, Finland, eastern and southern Europe, Africa, Asia, North America and Middle East. Most of us with non-swedish parents were still for all intents and purposes Swedish kids. I like many of my classmates was born in Sweden, raised in Sweden and only knew Sweden as my home. I can hear some of you readers saying "well, of course you are Swedish!"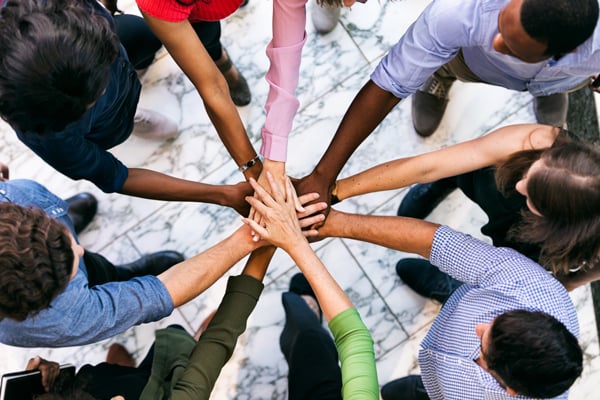 I believe I live in a very PC, or politically correct, country. In Sweden we like to say that our society is open and honest and that the color of your skin doesn't define you. If Swedes are to be really honest, this is far from the truth. I'm not saying that Sweden is bad, only that our PC:ness is distorting reality. And Yes, I also believe that this is global epidemic.
What does this have to do with table tennis? Everything! You see my childhood team consisted of me, with parents from Bulgaria and Bangladesh. Daniel, with parents from Eritrea. Jemil, whose parents are from Ethiopia and Niklas with Ugandan parents. Looking back at this time the make-up of the team was groundbreaking. In Östberga, football and basketball were the two major sports. We had a full basketball court at the local school and a football pitch very close by.
For us four to pick up table tennis bats were quite surprising. I guess our neighborhood was also swept up in the Swedish table tennis golden era of JO Waldner, Mikael Appelgren and Jörgen Persson. Even more remarkable is how dominant our team was. In our first try at the famed St Erikscupen we were undefeated and won a prize for the club's best team. We were a well know team that used to turn heads and we were a feared opponent. I was also asked to play in the older kid's teams. For me that was the true acknowledgment of my skill.
We were on fire and I was certainly on cloud nine and coaches were filling my head with big ideas like playing for the national team. I was envisioning becoming a professional table tennis player traveling the world, kicking ass and taking names. As we know, this did not happen. The appeal of the major sport basketball was too strong. My teammates and friends quit the team and the sport to pursue basketball. The difference for me at practice and at tournaments was very noticeable. From the mood and level of play at practice. I was no longer having as much fun playing as I did when Jemil, Daniel and Niklas were playing.
My team was no longer good, and I could not carry the team to victory by myself. I tried to keep up my interest by playing with an older age group and that did make things a bit more interesting. But the team was in a low division and not strong enough to climb to a tougher division.
Looking back, my dad was probably the one pushing me the most to keep playing. When we moved to Dallas he enrolled me in a club there. From what I remember, the travel distance to the club was too much and the practice set up was not good. Therefore, playing table tennis in the US didn't last long.
When I think back to our multicultural team it reminds me how important it is to for the development of sports and society as a whole to try to attract a mix of different persons with different backgrounds. Not only does the talent pool become larger and future stars can be born by being inspired by what they have seen.
/Martin
Follow the blog by subscribing to it! Also, look out for #Martintotokyo in our social media and like us on facebook, instagram and linkedin to not miss out on anything!
---
Did you know..?